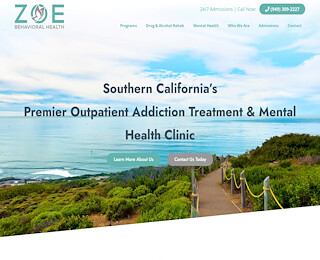 Many people have heard about inpatient and outpatient drug rehab. However, fewer people know about PHP rehab and its applications. A partial hospitalization program (PHP) is an effective addiction treatment program at our Lake Forest addiction treatment center.
Definition
PHP Lake Forest rehab concept was developed in the 1960s to help people struggling with mental illnesses. Initially, PHP hospitals were also known as day hospitals and were designed for people who need high levels of psychiatric care. PHP treatment allows patients to go back to their families at the end of treatment.
Today, PHP treatment is an excellent option for patients struggling with substance abuse. People with substance abuse disorders and other mental health conditions could be candidates for PHP treatment. This form of treatment combines intensive addiction treatment, medication, and counseling during the day. PHP patients can return home to their families.
Our treatment centers in Lake Forest offer a wide range of PHP treatment programs. The schedule of our programs ranges from flexible to rigid and intensive. However, the core feature of all PHP programs is to help people struggling with addiction.
Benefits
PHP Lake Forest rehab centers offer many benefits to people struggling with substance abuse. For starters, it combines a wide range of helpful treatment options, including inpatient and outpatient treatment services. In addition, patients get unlimited access to trained healthcare providers, including addiction specialists, doctors, nurses, and counselors.
PHP treatment is a tailored treatment plan that caters to patients' unique needs. It also offers patients access to individual and group counseling to determine the cause of the addiction and design coping strategies.
This form of addiction offers excellent transition by allowing patients to receive treatment and return to their homes. Patients on PHP treatment retain some sense of normalcy in their lives. This form of structured treatment enables patients to receive the care they need while continuing their daily activities. Patients can get treatment in a comfortable facility and return to their families at the end of the day after treatment.
PHP treatment enables patients to access support services. People with similar experiences usually surround patients with this form of treatment. This creates a strong support network, which reminds patients that they are not alone.
Signs a Loved One Needs PHP Treatment
Deciding the best form of addiction treatment for a loved one can be difficult. Here are a few factors to consider to determine the suitability of PHP treatment for a loved one. Consider seeking PHP treatment if a loved one:
Struggles with addiction but has a supportive community or environment
Has mild or no withdrawal symptoms
Needs a flexible treatment program and cannot commit to full-time treatment
Can work with both individual and group therapy
Can self-regulate prescription medication
PHP treatment is not recommended for patients with:
Need constant monitoring
Limited or no access to housing or transportation
Unlimited access to drugs in their homes
Domestic abuse or violence victims
Severe withdrawal symptoms
Limited or no community or family support
Seek help at a drug and alcohol treatment in Lake Forest. Please contact ZOE Behavioral Health for 24/7 admissions: (866) 507-1048.
Zoe Behavioral Health
949-309-2227
23591 El Toro Suite 200
Lake Forest CA 92630 US