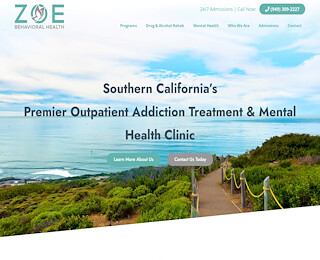 Most of us know about the 12-step program because it is the most common in rehab centers. The program has a community-based consciousness that encourages reliance on a power bigger than ourselves. It is also a general rule that therapists do not rule the meetings; instead, the attendees share their experiences and inspire continued wellness among one another.
The non 12 step holistic alcohol and drug rehab program is less common but more effective than the 12-step. It allows practitioners to offer improved service because they have neuroscience knowledge of the condition. As a result, they use the scientific knowledge to take up a more specific psychological approach that continues to evolve to even better treatment plans.
Benefits of the non-12-step alcohol and drug rehab program over the 12-step program
Personalized treatment
Unlike the 12-step group program, these treatments have a specific treatment plan that addresses specific needs. We incorporate many different modalities to help your body and mind relax, while giving you the strength to maintain abstinence. The holistic care matches your dual diagnosis analysis and your drug addiction treatment.
Teaches self-reliance
The non 12 step drug and alcohol rehab program helps you to focus on yourself enough to find the inner strength that will keep you going long after leaving treatment. You will get an armory of skills and tools to live the healthiest life possible because your mind will be strong to make better decisions. We do not require you to agree with any other member in the program or agree to the effectiveness of the medical support to engage. Our goal is to empower you with the right medical support and resources to address the emotional, physical, and mental challenges with increased resilience.
It is the new gold standard.
The 12-step program was the original gold standard in rehab treatment. AA upheld its mission of using the service because they believed peer support was enough to transform one's mind to stop drugs or alcohol. What happens when your body chemistry does not support a healthy diet or lifestyle? This is one reason rehabs replaced the 12-step with the less formative non 12 step alcoholics anonymous treatment, to focus on all wellness issues.
Varied treatment plans
The traditional treatment program has a straight and narrow approach to treatment. Most people do not feel comfortable sharing their feelings and experiences if they have a rather unorthodox faith or lifestyle. Instead, they leave out potentially controversial parts and consequentially delay their recovery until they are comfortable enough to open up. Some treatment components that allow more people to feel confident about their recovery with the non-12 step recovery program include the following:
Couple or family counseling
Individual counseling
Dual-diagnosis
Medication therapy
Supervised medical detox
Teach life skills
You will be surprised at the number of things one needs to learn to better their chances of long-term sobriety. Most drug addicts suffer from more than drugs because they lack life skills like self-care and accountability. The professional therapist at the non  12 step rehab in California guides you to find your path with an educated teaching approach so that you can modify poor behavior and mindsets.
Are you ready to get comprehensive treatment to address all addiction aspects with ease? Contact ZOE Behavioral Health for 24/7 admissions and other concerns via (866) 507-1048.
Zoe Behavioral Health
949-309-2227
23591 El Toro Suite 200
Lake Forest CA 92630 US