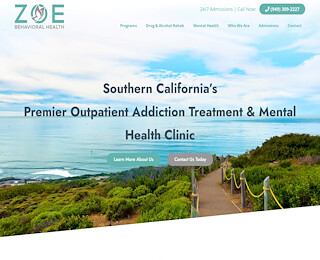 There is a nationwide problem of people who do not seek drug addiction treatment because they lack insurance. An estimated 314,000 people did not get service in 2018 because of the high costs, while 100,000 people could not access treatment because they lacked health coverage.
Most people who fail to attend rehab are not aware of the 12-step treatment plan's alternatives. Most people look for rehab options in standard rehab programs and do not consider alternative programs with cheaper fees. The non-step treatment offers several distinct benefits, apart from the costs.
How are non 12 step drug rehabs different?
Dr. Bob Smith and Bill Wilson are AA co-founders and were recovering alcoholics when they started the 12-step program. The critical aspect of their treatment is that patients control their addiction and examine their lifestyle through the eyes of other recoverees. Their treatment programs are now a secondary form of therapy, after non-12 step programs that have more scientific backing.
What is the concept of the non 12 step rehab program?
These rehab options have countless treatment options and quickly satisfy a wide range of treatment problems. They focus on personal recovery in all realms, such as detox from the specific drug and counseling, to discover a significant difference in overall wellness and healing.
The problem with the traditional approach is that they deem drug addiction to be the main problem, whereas the real issue lies in the patient's mind and character. This perception seeks to battle the drug issue while ignoring all other human existence parts. We believe it is unrealistic to provide treatment without looking at the whole picture making up one's mental and emotional states. 
Why you will love the non-12-step program
Different motivation
Non-traditional treatment programs promote acceptance of the addiction and connect to a higher power while taking personal responsibility. We let you know that you can take responsibility for your life no matter your religious or spiritual inclination. As a result, the program is excellent at reeling in people who enjoy the comfort of maintaining their faith while exploring different mental and emotional depths.
Everyone knows about the phrase that life only begins when the egg breaks from the inside. Sometimes, the 12-step program pushes people further into drug addiction because they take the longer route to connect with their intrinsic motivations. In contrast, the non-step recovery program at Zoe Behavioral Health helps you overcome dependence by sensitizing you to your unique spiritual and emotional blueprint.
Why choose our non 12 step rehabs?
We offer patients alternatives to surrender to their healing journey by giving them coping strategies with energizing coping mechanisms. One way is by setting up the rehab program in the outdoors.
Spending time outside has massive psychological benefits with numerous physical effects. California's outdoors are notably calming and support a healthy mental and physical energy. We offer you immense opportunities to energize your body with fresh air, changing environments, and better sleep quality when you spend time outside. Contact us (1-949-309-2227) for more information on the program and the admission process.
Zoe Behavioral Health
949-309-2227
23591 El Toro Suite 200
Lake Forest CA 92630 US